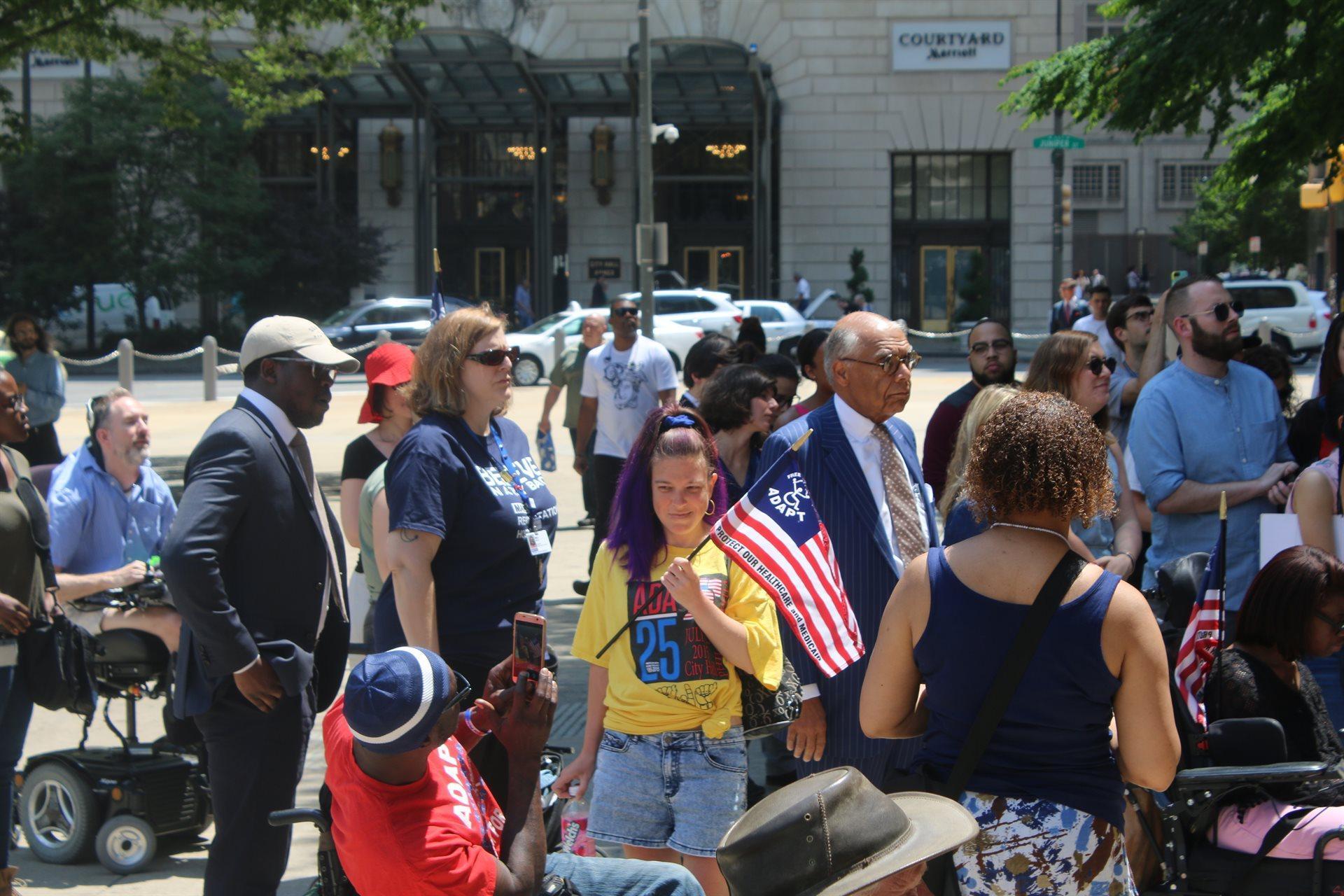 About Us

Liberty Resources, Inc. is the Center for Independent Living in Philadelphia, which advocates for and works with Persons with Disabilities to ensure their civil rights and equal access to all aspects of life in the community.
Mission
Liberty Resources, Inc. is a not-for-profit, Consumer-controlled organization that advocates and promotes independent living for all persons with disabilities. As a Center for Independent Living (CIL), Liberty Resources advocates with people with disabilities, individually and collectively to ensure our civil rights and equal access to all aspects of life in the community.
Core Services
Liberty Resources must provide five core services: Advocacy, Information and Referral, Peer Support, Skills Training, and Transitioning/Youth Services. Click here to read more about the core services. In addition to those, a CIL should respond to the unique needs of its community. Liberty Resources is one of the first Centers for Independent Living in Pennsylvania, and has been consistently able to add services to address the needs of our community. Read more about the other services that Liberty Resources has added in the Other Services tab.
Eligibility Policy
Liberty Resources, Inc. provides services to all persons with disabilities. To be eligible for CIL services, an individual must be willing to declare that he/she has a disability through self-report and agree to accept one of more services from Liberty Resources.
Equal Opportunity/Affirmative Action
Liberty Resources, Inc. is an equal opportunity organization which has procedures in place to ensure equal access and fair treatment to all individuals. Liberty Resources complies with all applicable civil rights laws (city, state, and federal). Programs, services, and personnel issues are administered without regard to disability, race, creed, color, religion, age, sex, sexual orientation, national origin, marital, or veteran status. Liberty Resources is committed to affirmative action to ensure that individuals with disabilities, particularly those who are members of traditionally under-represented groups, receive full access to Liberty Resources.