Support Groups
Disabled Men Over 40
Male Consumers over age 40 organized this group to compliment the Support Group for Disabled Women. Men are encouraged to voice their concerns and opinions on a wide range of topics including Men's health, sex, assistance with prescription drug coverage, and housing among others. Group members also advocate being active in all things that enhance or enrich their lives, whether it be taking part in the political process or taking a more proactive approach to what one might do at their leisure.
The Support Group for Disabled Men Over 40 meets the first Thursday of every month from 1:00-3:00 PM. For more information, call Rodney Whitmore ext. 299
Momma Chronicles
Come out and share your journey of motherhood with other disabled moms at this support group run by and for mothers with disabilities.  The group talks about adapting play time with their children and how they keep their children safe from harming themselves. They are planning on making a documentary series and have more outings.
Momma Chronicles meets the second Saturday of each month. For more information, call Latoya Maddox ext. 114
Support Group for People with Psychiatric Disabilities
Any Consumer of any age with a Psychiatric Disability or Mental Health Condition is welcome to participate in this community-based peer support group. Group members share their stories in a confidential setting and connect with one another. Members choose the topics of discussion, and topics range from diminishing stigma and building self-esteem to discussions on the difficulties with relationships, employment, housing, and law enforcement.
The Support Group for People with Psychiatric Disabilities meets the third Wednesday of every month from 4:00-6:00 PM. For more information, call Morgan Hugo ext. 124.
Social Group
This group is open to Consumers of any age who currently reside in a nursing home or anyone who has transitioned to their own homes in the community. Participants socialize, learn from each other, and plan activities in the community. In addition they advocate by learning of issues that affect their rights and participating in what they can do to make a difference.
The Social Group meets every Wednesday from 12pm-3pm. For more information call Lisa, ext. 252.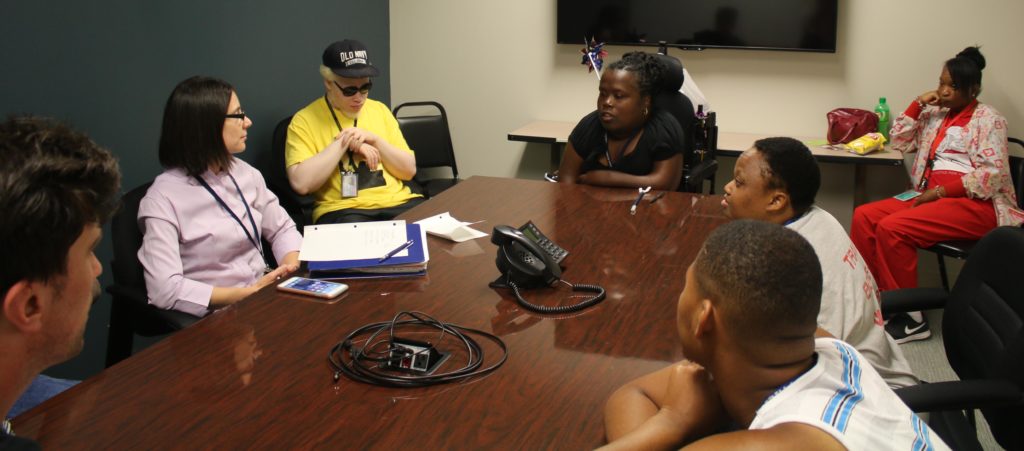 Young Adults Club/Autism First Collaborative Group
Young Adults: Consumers age 29 or under get together to learn about the issues that affect people with disabilities. The club also is a social group and has planned different activities such as trips to Atlantic City, the movies and shopping malls.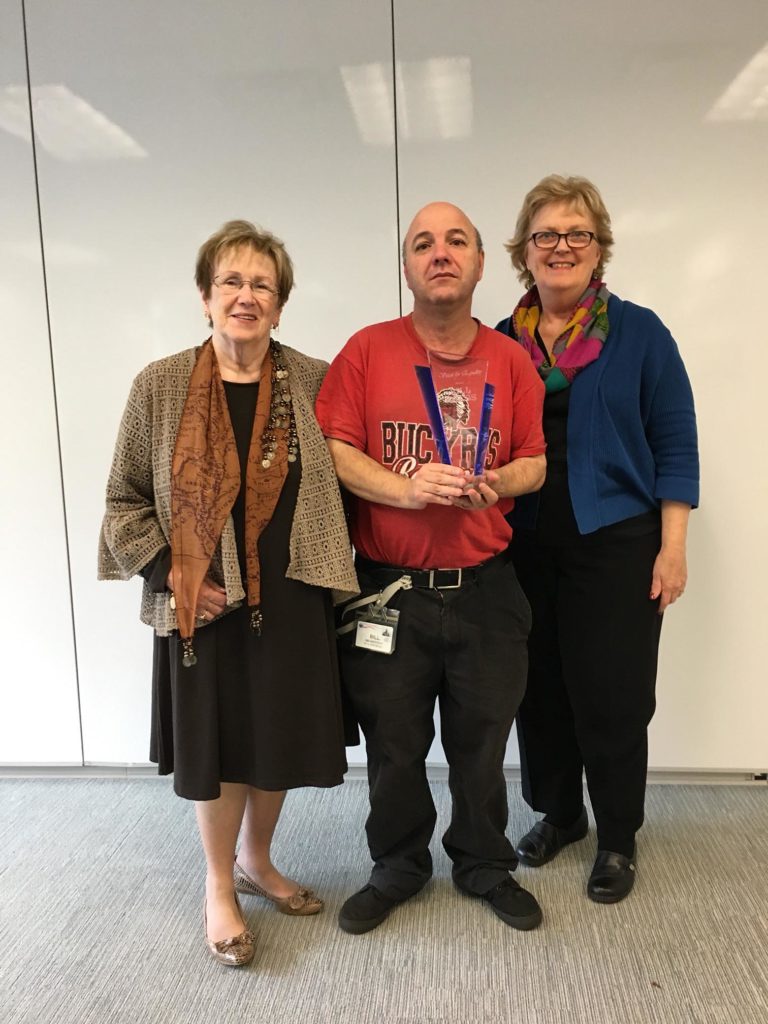 Autism First meets with the Young Adults Club. It offers training and discussions on how to be independent in the community for people with Autism.

About the founder: Bill Krebs was placed in special education classes at a young age due to his developmental disability, where he felt controlled and contained. Today, Bill is the proud recipient of the Brighter Futures Award, Justin Dart Award, and the Mental Health Award. He was recently awarded funding from Grants for Autism Advocacy and Support from the Philadelphia Autism Project to create or strengthen a support group for individuals impacted by Autism.
The Young Adults Club/Autism First meets the first Friday of every month from 1pm-3pm. For more information about Young Adults, call Mary Beth Morgan ext. 335. For0 more information about Autism First, call Bill Krebs ext. 197